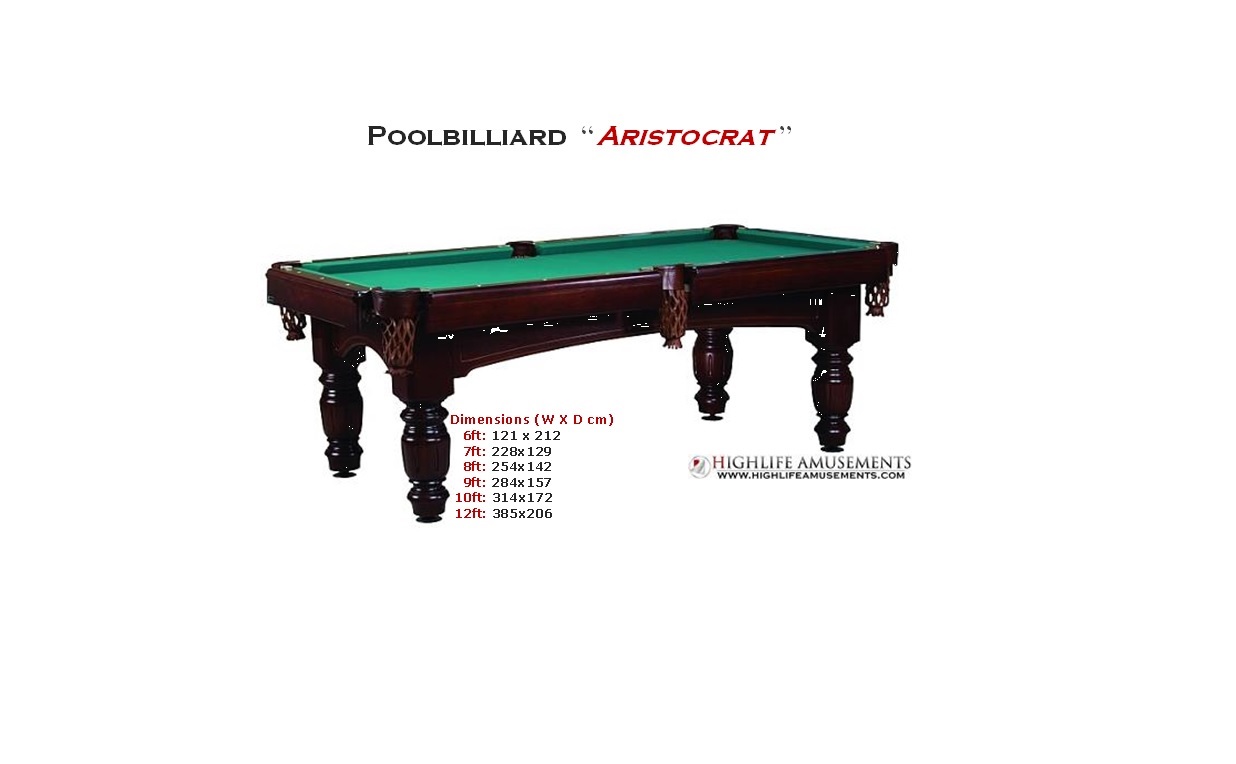 Pool-/Snooker billiard "Aristocrat"
€2,836.00
The Aristocrat is an exclusive pool table suitable for elegant interiors.

Its sculpted legs and classicist design make it look lighter and more sophisticated than similar tables. Attention to every detail, leather pockets, the best cloth and carefully selected Italian slates helped us create a billiard table of the highest quality.

It is available as a 6ft, 7ft, 8ft, 9ft, 10ft, 12ft.

Slate thickness - 19 - 30 mm
Table colours - light brown (oak), red brown (mahogany), dark brown (palisander)
Cloth colours - yellow - green, blue - green, blue, red
Cloth - Eurospeed, optionally; Simonis 860, Milliken
Rubber cushions by TBS
If Standard does not meet your needs we offer customized tables
Sizes (length x width x height cm):
6ft: 212x121x85
7ft: 228x129x85
8ft: 254x142x85
9ft: 284x157x85
10ft: 314x172x85
12ft: 385x206x85
‍