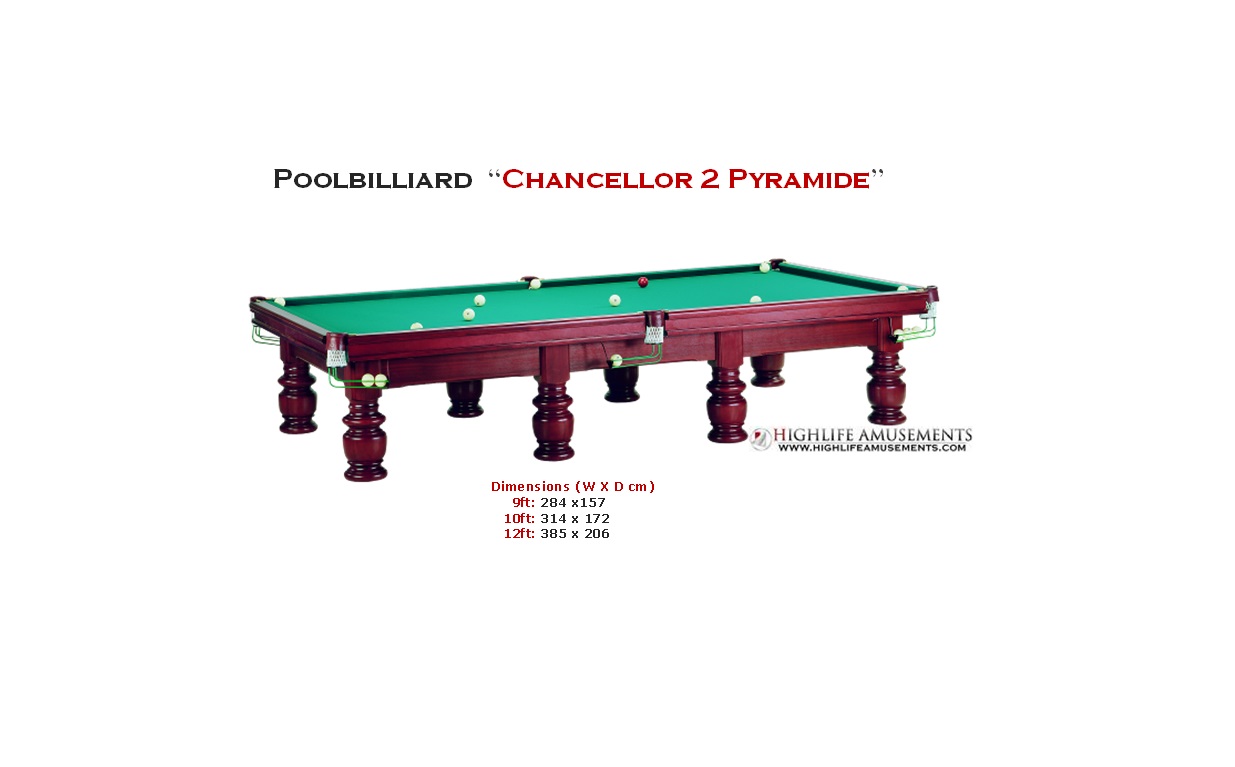 poolbilliard "Chancellor 2 Pyramide"
€5,245.00
Chancellor is an example of a russian pyramide table that combines elegance and simplicity.
The aim of designers was to create a table that would suit both traditional and modern interiors. Chancellor II is furnished with slate top and Strachan cloth.
There is an option of installing wooden cover on it so that it could serve as a dining or conference table.
Chancellor II is avalable as: 9 FT (on 4 legs), 10 FT (on 6 legs), 12 FT (on 8 legs).
Table is equipped with a top quality Italian slate 38/45 mm, professional English cushions, leather pockets, and a tournament cloth STRACHAN "West of England GOLD 6811".
Optionally it may be equipped with a steel block. *steel block - a way of binding table's frame with a stone top which results in a better quality, dynamics, comfort and acoustics of the game.
If standard does not meet your needs we offer customized tables.
Slate thickness: 38 - 45 mm
Standard colours: light brown (oak), red brown (mahogany), dark brown (palisander)
Standard cloth colours: yellow - green, blue - green, blue, red
Cloth: STRACHAN "West of England GOLD 6811"
If Standard does not meet your needs we offer customized tables
Sizes (length x width x height cm):
9ft: 284x157x85
10ft: 314x172x85
12ft: 385x206x85