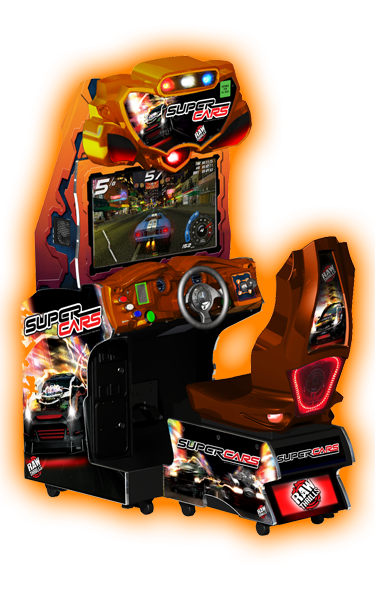 Racing game "super cars"
€0.00
SuperCars™
---
Raw Thrills SuperCars™ unleashes 6 world class licensed Supercars onto a record breaking 27 tracks from all over the world to create the ultimate arcade street racing experience. Go head to head with up to 8 game linking. Now top it off with world class 1080p 42" HD LED graphics, force feedback steering, 3-D sound system, and a slick cockpit style cabinet. What you get is unmatched play appeal, depth, and longevity of income. With Raw Thills' legendary reliability, you have a winning performer in any arcade for years to come.
Available as a 42" cabinet.
83 1/8″H x 42 1/2″W x 67 1/2″D